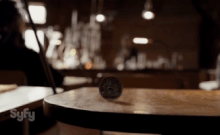 Physical is a magical discipline centered around the ability to manipulate the nature and properties of matter and energy. The many disciplines that branch from this group allow Magicians to manipulate heat, light and other radiation, sound, electricity, gravity, magnetism, and the structure of atoms.
Characteristics
Edit
This group is the area of magic that focuses on matter and energy. Physical magic is described as gruesome and disgusting by Eliot and Janet when Quentin and Alice are able to get inside the Cottage.
Brakebills Elite
Edit
A Victorian-era country house, referred to as the Cottage, is the official housing facility for the Physical Kids. It is located towards the outer rim of The Sea, set behind a small band of trees. The Cottage is the closest Discipline House to the Welters field.
Disciplines
Edit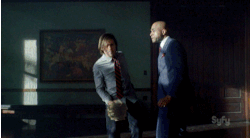 Telekinesis: The ability to move things with the mind. While not inherently a discipline on its own, telekinesis can be trained to varying degrees of proficiency by its user. This form of magic typically manifests first for Physical Kids, as it was the first form of magic both Eliot Waugh and Quentin Coldwater were able to perform in their lives.[4] In the books, Quentin mentions that, as a Physical Kid, he was adept at it. [3]
Portal Creation: A highly technical discipline, this focuses on creating doorways in space-time between locations as a form of transportation. Its execution can be botched, leaving travelers with a chilling aftereffect when the doorway is incorrectly constructed. This is implied to be Josh Hoberman's discipline in the book series.[3]
Mixology[5]: The study or skill of preparing mixed drinks and magical brews. Attributed as an informal discipline, mixology takes prominence in the Physical cluster of disciplines. Physical Kids are renowned for their parties, with Eliot being known around campus for his signature cocktails. Notably, this was used in a combined effort of Margo and Eliot to summon a Djinn.
During the Wellters' Challenge the team wears a black with white outfit.
References
Edit