The Magicians Wikia is a collaborative encyclopedia about Lev Grossman's The Magicians book series and the SyFy television series inspired by the series, that anyone can edit!
Help • Terms of Use • Wanted Pages • Categories
---
---

---

An adaptation of The Magicians by Lev Grossman was produced by SyFy. The hour long show premieres in 2016.
Quentin Coldwater, a grad student at Brakebills College for Magical Pedagogy, has been fascinated by the magical fantasy world since he was young. But as he has gotten older, Quentin and his 20-something friends have discovered that the magical world they read about as children is not only real, but poses dangers to humanity. While studying at the secret upstate New York school, the friends struggle to cope with the aftermath of a catastrophe that befalls the institution. Read more here...

---



Loading RSS data...

<pollsnack hash="qhjsv5mu" />
Create blog post
Quote

Articles should have a quote by, or about, the main subject of the article.

Description

The beginning of the article, before the first section, should be a (relatively) small general description a…

Read more >

As we know as of Wednesday's episode. Quinten from time-line 23 said the vision he saw was Julia opening a door at the end of world. Question what is the monster he said he saw on the other side?

Read more >

Galleries: Character (main and recurring) and episode galleries take precedence over any other, such as for items or locations.
Locations: Create articles for locations explored canonically - TV and s…

Read more >
See more >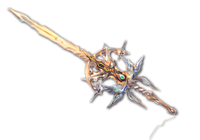 Fantasy Literature
Go to these sites for info or for help with your own wiki!
A Court of Thorns and Roses • A Song of Ice and Fire • Beyonders • The Black Company • The Brotherband Chronicles - Ranger's Apprentice - Royal Ranger • Coraline • The Dark Tower • Deltora Quest • The Demon Cycle • Discworld • The Dragonriders of Pern • The Dresden Files • The Edge Chronicles • Fablehaven • The First Law • Grishaverse • His Dark Materials • Inheritance Cycle • The Kingkiller Chronicle • The Land of Stories • The Magicians • Malazan Book of the Fallen • Mistborn • The Nevernight Chronicle • Shades of Magic • Shannara • The Spiderwick Chronicles • The Stormlight Archive • Sword of Truth • Throne of Glass • Wheel of Time
Want your community included? See how!